It's almost the end of January, but at the begining of each year, I always make something artsy and crafty that displays my desires, intentions and wishes for the coming year. It's a great visual way to tell myself and the universe what I want out of the coming year.
This year, I decided on a wish book. I've been doing a lot of collage work in my art journal, and decided on a book. Now, usually I make a shrine, but a book was fitting this year.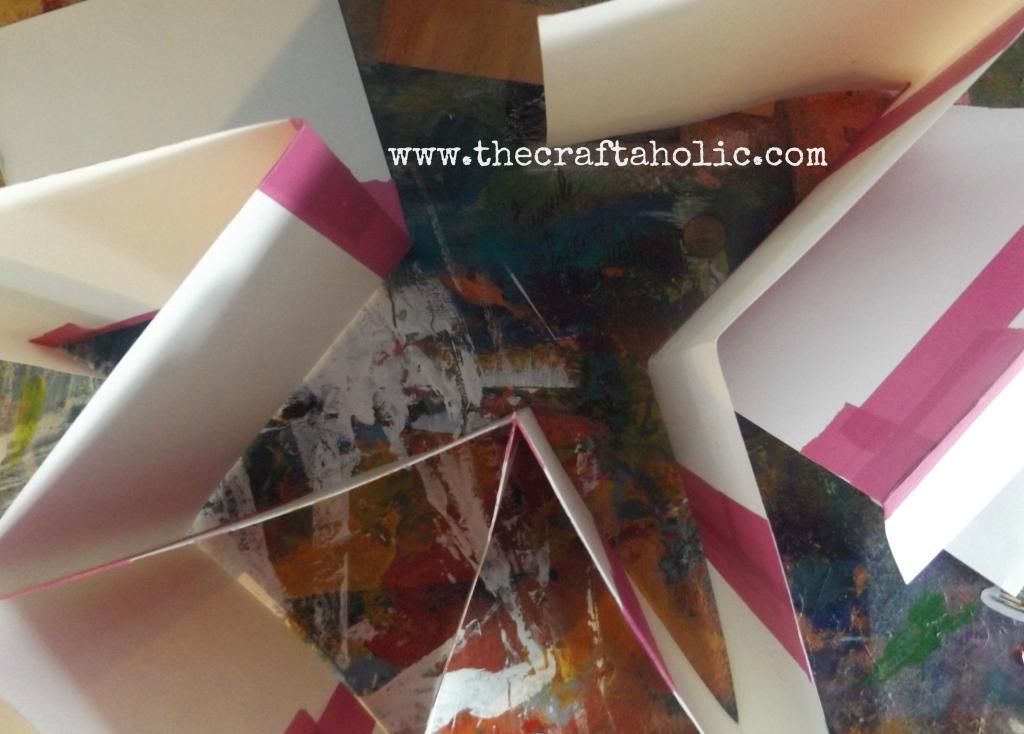 I made a basic accordion book. Basically all it is, is cutting up paper, folding it, and taping the pages together with washi tape, like this:
Now I used:
Deco Art Media Shimmer Mists and Misters in various colors
Assorted Stencils by Deco Art
and Acrylic paints (Also by Deco Art)
I can't remember who made this paper, sorry. The truth is, I found a whole stack of scrapbook papers from years ago, and this is one of the pieces.
Toilet paper rolls, corrugated cardboard and acrylic paints. Yes!
Here's a fun thing I do: instead of cleaning up my stencils when they are wet with ink spray, I just rub them on another sheet of paper, and create a background like this. This page was a result of that, plus scraping up the left over paints and such. Cool, right?
So this is part one, and in part two, I'll show you the collage work I've done. I'll post that up next week.
I created a new prompt for you!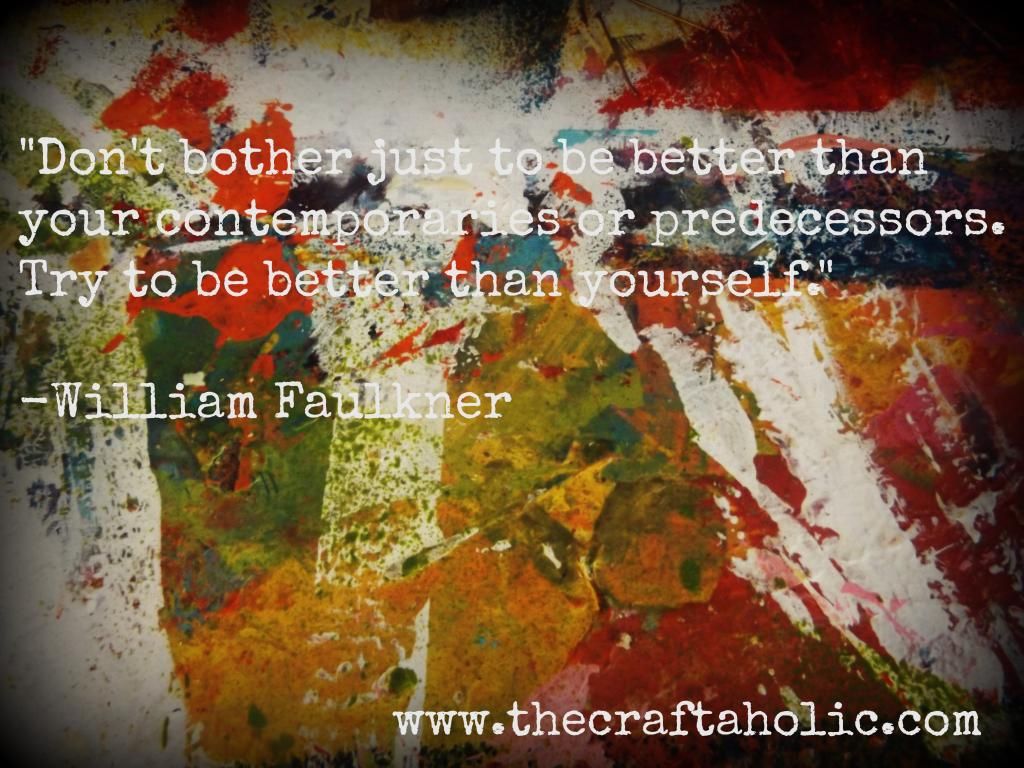 As artists, comparing is something we tend to do often. We compare ourselves to other artists that we may look up to, or artists that seem to do better than we financially. But what happens when we do this? Comparing is a horrible thing. And while a bit of friendly competition may help you strive higher, it is a better thing to step outside of yourself, and become a better you.
This is one thing I've applied to myself as of late. I think the time I started comparing myself was when I started painting. It was a challenge because my kids' father is a very talented artist. Living with a person who has a high caliber of talent can be a bit intimidating. When you look to others as your source for goal-setting and dream-making,, you end up with disappointment. People will always let you down in one way or another.
But when you choose to look at yourself outside of yourself, and just choose to work on you, and improve who you are both artistically and personally, you find that you'll never truly be disappointed.
PROMPT: start thinking about what you see when you step outside yourself, and look in. What do you see? What images pop up?
Did you enjoy this prompt? Do you feel like you are in a creative rut? Like you want to create, but don't feel motivated, or maybe you just feel blocked? If so, you'd really benefit from my latest e-book, "FREE THE ARTIST WITHIN!"
What's in this book:
How to start your own art/craft community
Prompts for art and writing
How to connect your art with your spirituality
Assignments for working through your creative block
and so much more!
For less than $10, you can get on the path to creativity and inspiration again!
CLICK HERE to purchase!