Worked in my art journal and made this. I'm sharing with you the blank space, because once I fill it up, it will be too personal to share online.
This page was fun to make. I used Deco Art Stencils, paints, and mixed media ink sprays.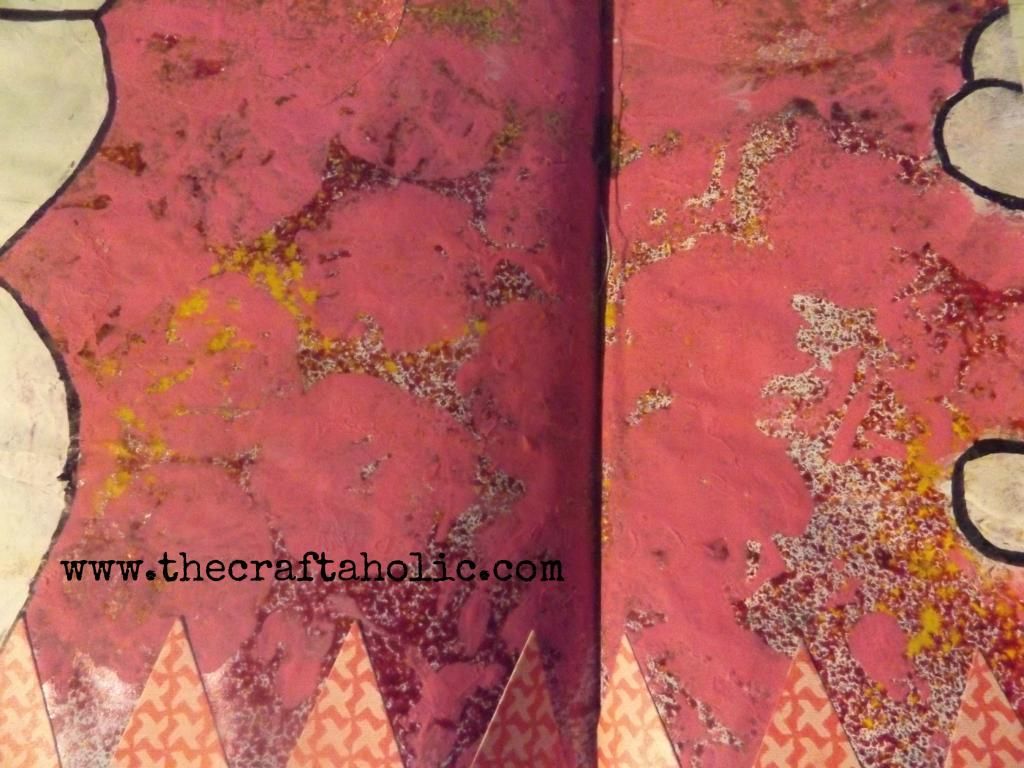 I have a Japanese marker that actually does what it says and works over painted surfaces.
That's what the page looks like. I found some scrapbook borders and put it on the bottom of the page.
It's been so cold outside. I recently went on a trip to a convention in Manhattan. I'll post about that later on, tonight. These days have been nice and mellow-just me and my art. I have been taking it rather easy these days, since I have been in a lot of pain. My knee hurts an awful lot, and it hurts to walk too much or go up and down stairs and such. So, I take it easy.
It is challenging to take it easy, since I normally like to go go go all the time. I run everywhere and am a fast paced person. Now my body is telling me to slow down and I don't like it. I don't like it one bit. I do take it as a learning experience. I figure that this is my body's way of telling me to relax and slow down and go with the flow. When you relax and take it easy, you'll find that things flow better to you.
You can't attract positive things by force. You can only attract positive energy to you when you relax, let go, and realize that there's enough room in the Universe for all of us to succeed and have our fair share.
Artistic Freedom Blueprint:
Each day that I put up a new blog, I'll be featuring a tidbit of artistic inspirational goodness. These are excerpts from a forthcoming e-course I'm currently writing. So, follow my blog and get more creative inspiration!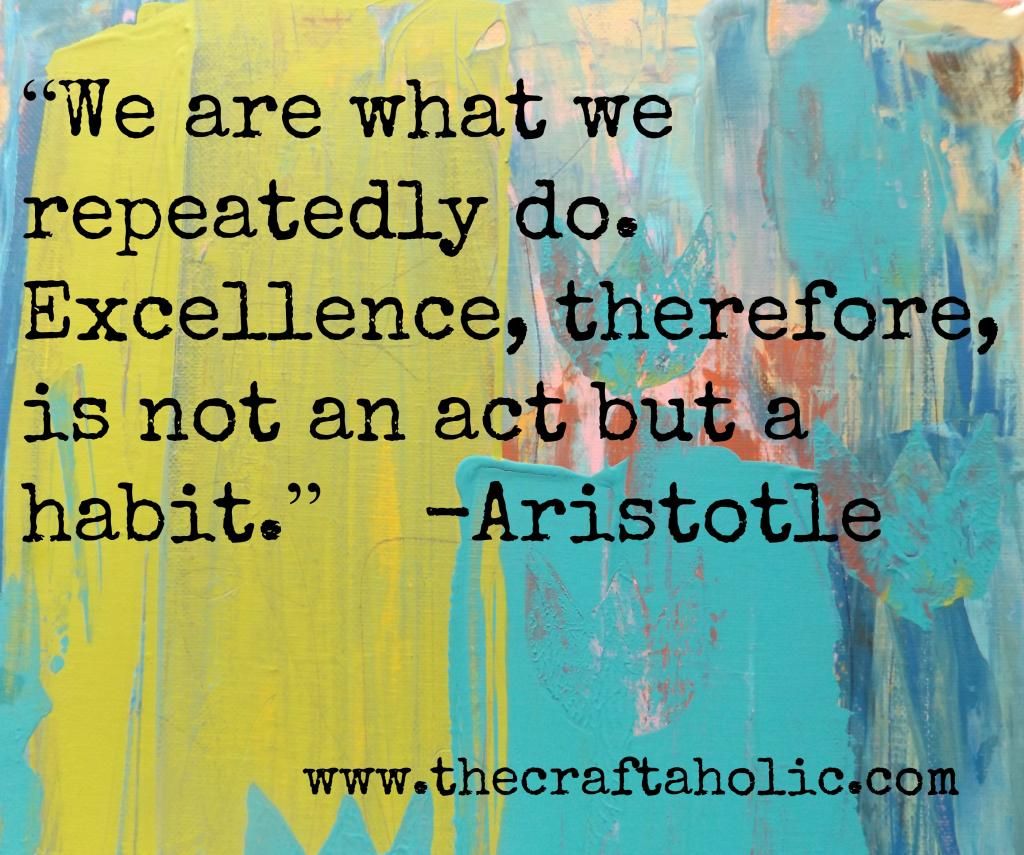 Yes. We are. In life, we attract what we concentrate our thoughts on. So, think about that while you go about your day, and think about what you WANT to attract to yourself, both creatively and in the rest of your life.
PROMPT: In your journal, write/draw/paint about habits that you can create, that nurture positive things in your life.
PROMPT #2: Another take on this quote, is the idea that when we are positive and nurture positive habits, we can create our dreams more effectively. In your journal, write/draw/paint about your dreams, and how you can nurture them with positive habits.
Want more creative inspiration? Seeking your muse and you just don't know where to find it? Consider my e-book, "Free the Artist Within".
This e-book is under $10 and you get:
How to start your own art/craft community
Prompts for art and writing
How to connect your art with your spirituality
Assignments for working through your creative block
and so much more.
CLICK HERE TO PURCHASE.