So, I made some new art: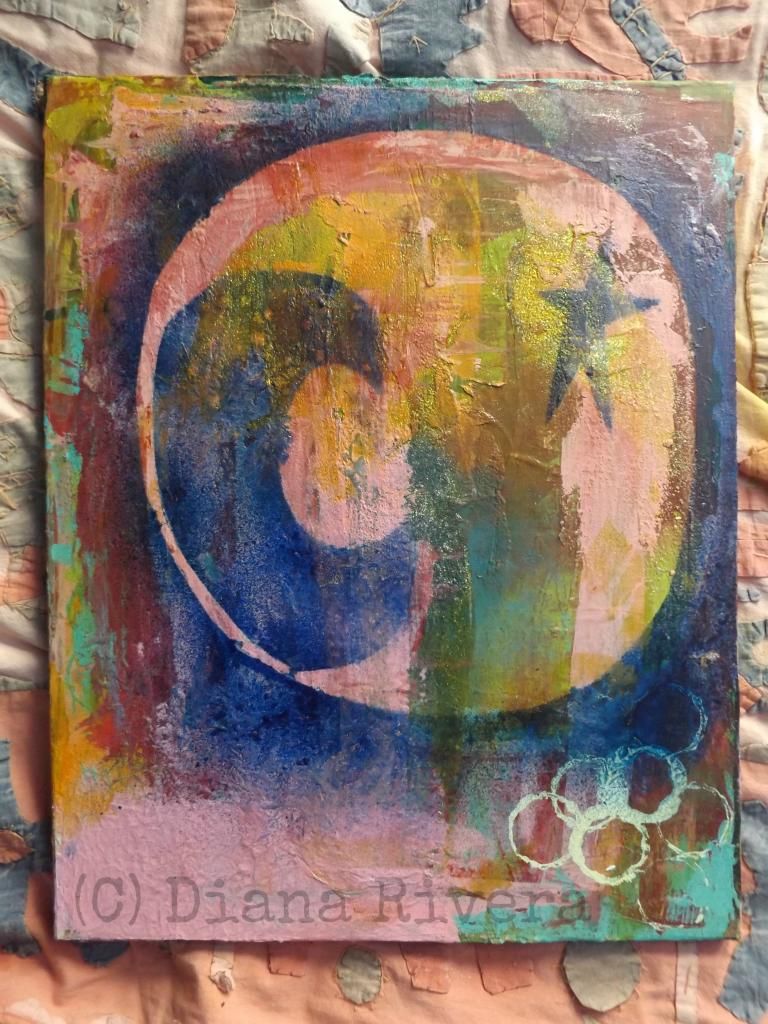 This one was a do-over. I painted over an old painting I hated, and got this from it. This is layers and layers of Deco Art paints and paint sprays, scraping tools, fiber paste and mediums.
This piece is about being able to look at the Moon and Stars in the sky, and feeling so inspired by it all. It's about looking up into a sky that is not filled with city smog and thinking of how grand it all is, in the scheme of it all.
This piece is for sale HERE.
I also created a new video. Yay!
I do not claim to be perfect but I hope my words help you in some way.