One of the very first creative endeavors I truly enjoyed was making shrine boxes. They are so fun to make, and to me, are never truly finished.
Making a shrine box can be a fun way to recycle and old box, while putting together little knick knacks and doo dads that you've collected over the years.
For this project, I started with a case for a Nook.
You can put on a coat of gesso if you like. I did, then covered the top in scrapbook paper.
Next step is to cover the outside in that wonderful Texture Cracke by Deco Art. This is wonderful stuff! I had covered the outside in scrapbook paper, but wasn't sure how I felt about it, so this was a great fix.
Once the texture crackle dries, I went over it with Americana Decor Chalky Finish paint. Here's what it looks like: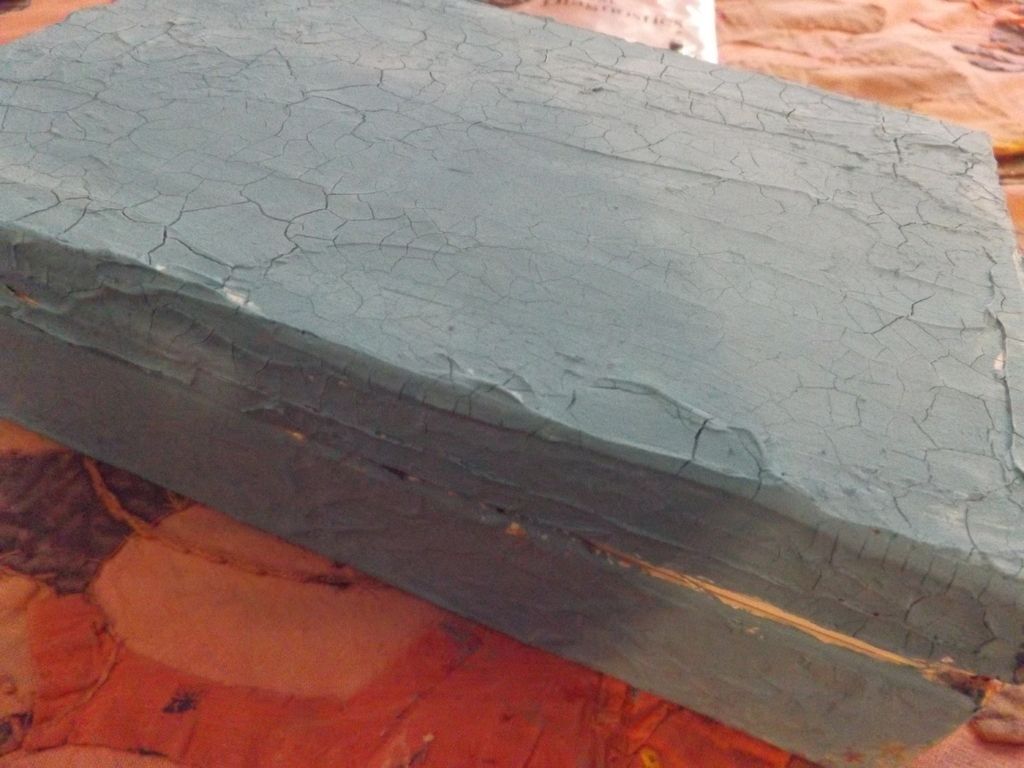 I just love how it looks, don't you?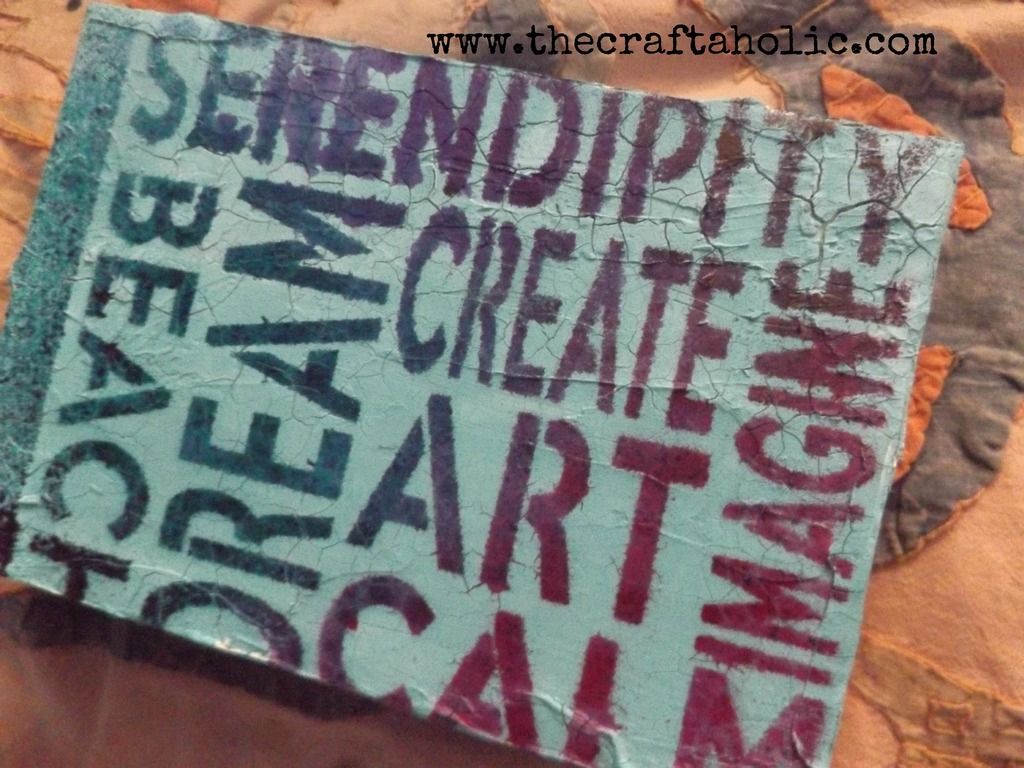 I went over the top with Deco Art Mixed Media Shimmer Mist and a Stencil, also by Deco Art. I just LOVE how this looks!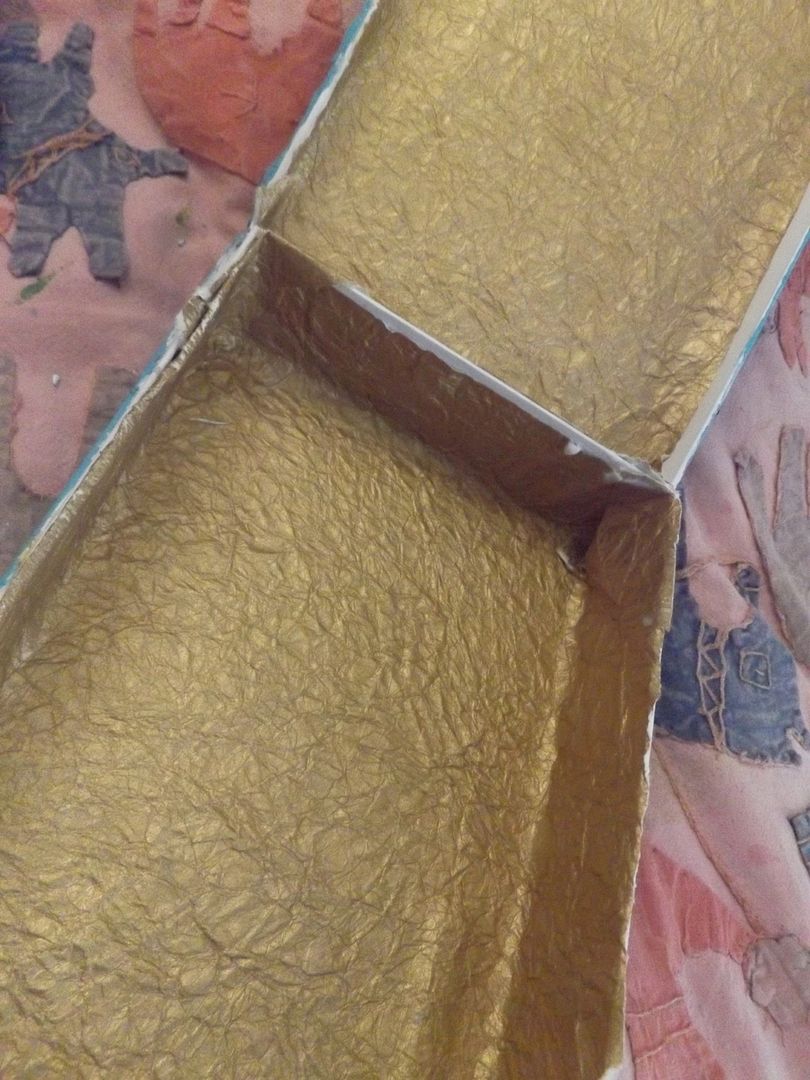 After that, I covered the inside with this pretty gold paper. I love the texture.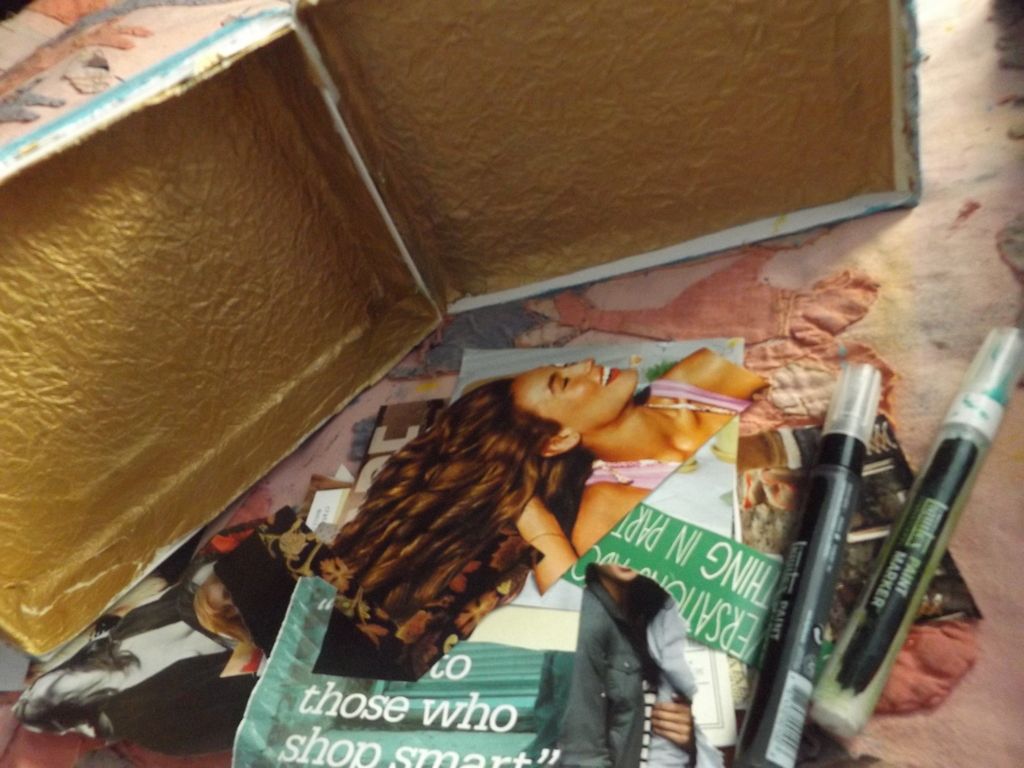 Next, I grabbed some magazine cut outs. This is the fun part, where you walk around your house, treasure hunting for fun things that give a message of your intentions for your box. To be on the safe side, the glue you use, should use E-6000 glue for your trinkets and such, so that they stay on.
Here's what it looks like all finished up: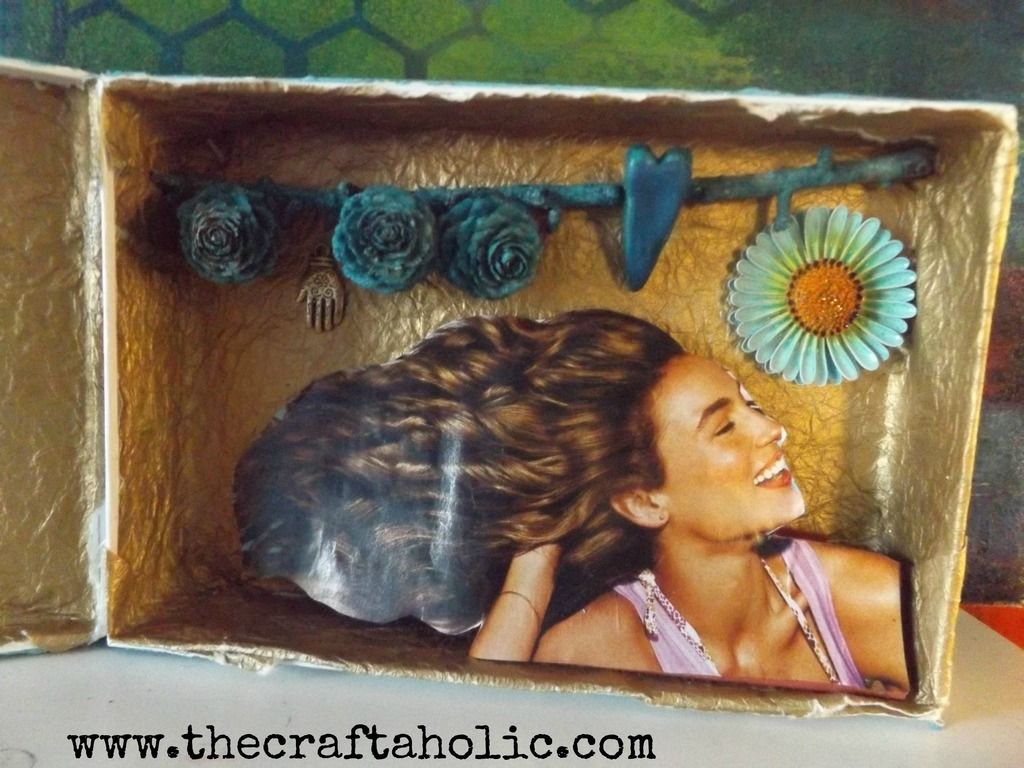 You can create this box and fill it up with whatever speaks to you. The baby pine cones were items that my daughter picked up on one of our hikes. I sprayed it with Deco Art Mixed Media Shimmer mist in white, then in the color turquoise.
To me, shrines are a work in progress. They are never truly finished, until the intentions behind the art itself have come to pass.
I hope this tutorial inspires you to make something fun! Remember that shrine boxes are a wonderful way to tell the universe (or god or whatever you want to call it) what you want. This sends a message to the your mind and your soul that this box encases a visual of your hopes and dreams, or what your intentions are for the next 6 months or so.
It's a good idea to take a trip around your house and find little doo dads that will look nice in your box, and ssend the right message in your art. That's the fun part of making this!
As always, if you make something inspired by this post, I'd love for you to post pics on my facebook wall!